Welcome to the Crow River Chapter
Encompassing an incredibly diverse part of the state that includes the Twin Cities and the rural counties to their west, Crow River offers opportunites for farmers, sustainable farming supporters and consumers to participate in a vital and active organization. We represent not only the more "traditional" farmers - dairy, grains, etc. - but also a wide range of thriving specialty and niche market farmers: CSAs, goats, sheep, poultry, herbs, garlic, restaurant and co-op produce, etc. We have an emphasis on education in sustainable practices and an impressive roster of events, including farm tours, the Annual Crow River Chapter Annual Meeting, the Minnesota Garlic Festival, and the popular "farm social" gatherings.
Information: Jerry Ford at crowriver@sfa-mn.org or 1.844.922.5573 Ext. 705.
Join the Crow River Chapter Facebook group.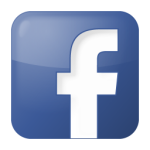 Become a Member
Renew or start your membership below.
Be sure to select "Crow River Chapter" on the membership form.
"Pollinators & Farms"
Saturday, March 18 (previously March 11), 10:00 AM
South Shore Event Center: 733 6th Street, Howard Lake, Minnesota 55349 (Second floor above the liquor store)
Program: 9:00 social time and set up potluck
10:00 Program begins
Potluck lunch! Bring something to share if you are able. Beverages provided.
And the world's shortest business meeting.
Theme: The benefits of pollinators on our farms and in our communities are numerous and important. Learn from experts and your fellow farmers, and bring your own stories.
Featuring:
Eric Mattson, Wright County Soil & Water Conservation District
Julie Reburg, Natural Resources Conservation Service
Phil Kronebusch, Beekeeper
Corrie Nyquist, PhD researcher at the University of Minnesota in Entomology, now working on the Bugs Below Zero project
Chris Kudrna, Conservationist, Moderator
Admission: Free for SFA Crow River Chapter members; $10.00 for nonmembers.
Minnesota Garlic Festival
Saturday, August 12, 2023
McLeod County Fairgrounds, Hutchinson MN
More from Crow River Chapter