Because of the vast number of acres devoted to crop production in Minnesota, the opportunities to integrate livestock onto those cropland acres is endless
As one of the six soil health principles, integrating livestock onto cropland acres can return massive benefits to the farm, the livestock, and the soil. Livestock are able to turn what potentially can be viewed as waste in a cropping system into valuable feed for the livestock. Failed crop fields that aren't suited for harvesting can also be grazed by the livestock, turning the waste of one enterprise into the profit of another. Livestock are superbly suited to cycle nutrients back onto the field for next year's crop. SFA has decades of experience equipping farmers to successfully use livestock to build their soil and the farms diversity, leading to better financial sustainability.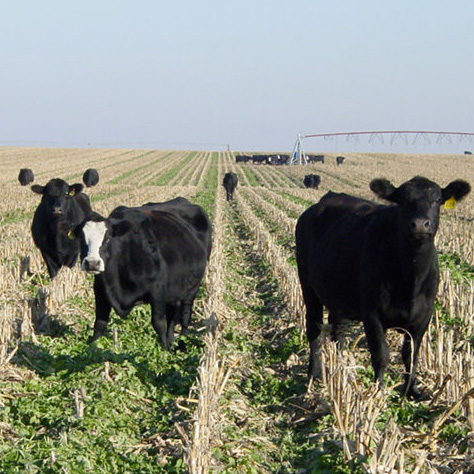 Livestock Events
Check back for upcoming livestock integration events!
Livestock Integration Resources
All
Case Studies
Fact Sheets & Reports
Handbooks
Podcasts
Videos
Webinars