Crow Wing River Basin Forage Council
Learn, explore, and network
Contact: foragecouncil@sfa-mn.org or 1.844.922.5573 Ext. 714.
Since 2000, Crow Wing River Basin Forage Council, a Networking Group of the Sustainable Farming Association, has provided thousands of people with opportunity to learn, explore, and network through winter workshops and summer land and water tours. The group is open to all who wish to participate.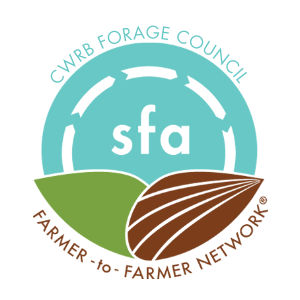 Tuesday, February 7, 2023
9:00 a.m. - 3:00 p.m.
Central Lakes College, 1830 Airport Road
Staples, MN 56479
Optimizing Soil Fertility
Measuring the fertility of soil is complicated. Join us for a deep dive into optimizing soil fertility through the use of cover crops.
We will be reviewing data from soil and forage samples taken at Central Lakes College cover crop plot.

Nathan Wiese, East Ottertail SWCD

Review three years of cc trials at CLC Jeff Duchene, NRCS State Grazing Specialist

Forage sample analysis from cc trials Glen Borgerding, Ag Resources Consulting, Inc

Soil testing methods and interpretation Keith Olander, Central Lakes College

Economics of cover crops and more.
Lunch and refreshments provided.
$30 individual / $50 couple
Registration is requested, walkups are welcome too.
All
Podcasts
Videos
Webinars