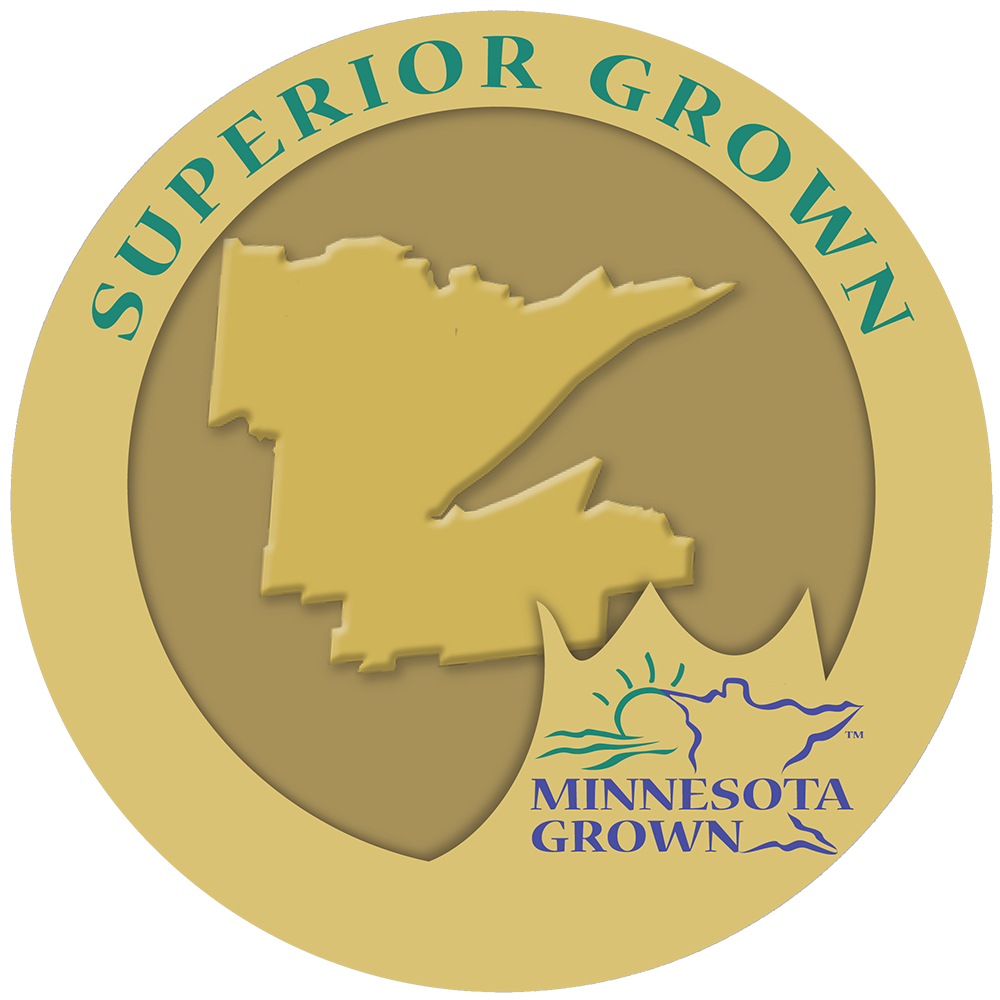 Superior Grown - Western Lake Superior Region
Superior Grown is a directory of sustainable farming enterprises located in the 16-county region of Northeast MN and Northwest WI, blessed with a rich agricultural heritage and many unique, sustainable farms. Across the Lake Superior region, free-range chickens, diversified vegetables, pick-your-own berries, maple syrup operations, grass-fed beef, artisan cheeses, smoked Lake Superior fish and other farm enterprises dot the rural landscape. Superior Grown recognizes this bounty and is working to reconnect people with the region's dedicated farmers. By connecting regional consumers, businesses and farmers, Superior Grown promotes a regional food system that nurtures vibrant communities, provides quality, nutritious food to citizens and strengthens local economies.
Superior Grown Farmers from the Lake Superior region of NE MN and NW WI (MN counties of Cook, Lake, St. Louis, Koochiching, Pine, Carlton, Aitkin and Itasca, and WI counties of Douglas, Ashland, Bayfield, Washburn, Burnett, Iron, Price and Sawyer) can be Superior Grown.
Become a member of Minnesota Grown! For more information on the Superior Grown project, contact lakesuperior@sfa-mn.org or mail to LS-SFA, PO Box 161317, Duluth, MN 55816.
Please consider becoming a LS-SFA member to support the work we do! Membership fees are $40 annually. You can also join online here.