Welcome to the Central Chapter
Connect with SFA Central Chapter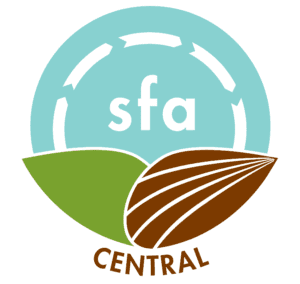 Become a Member
Renew or start your membership below.
Be sure to select "Central Chapter" as your chapter on the membership form.
Minnesota Salsa Fest
Saturday, September 16, 11 AM - 6 PM
Burlington Northern Park: 100 Aldrich Ave SW Wadena, MN 56482
Free to attend! More information to come on our Minnesota Salsa Fest page.
Central Chapter Board Meetings
Central Chapter board meetings are the first Tuesday of the month: October - April at 7:00 p.m., May - September at 8:00 p.m.
Locations vary, and will be held remotely for now - please contact central@sfa-mn.org.
Hosted by SFA's Central Chapter, 2022 Salsa Fest was held in Wadena -- visit the official Salsa Fest webpage HERE.
Central Chapter + SFA Annual Conference
Central member Dayle Reinke shares how her experiences at the SFA Annual Conference over the years encouraged her to grow her family farm and live their dream in this new video.