Deep Roots Festival
Sep 23, 2023 10:00AM—4:00PM
Location
34861 405th Ave Richville, MN 56576
Cost $10-$15
Categories Chapter Event
Topics General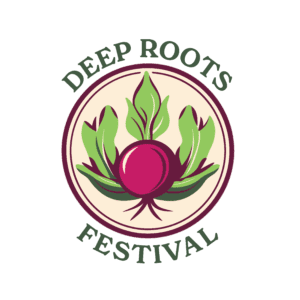 The Lake Agassiz Chapter of SFA is pleased to invite you to the 2023 Deep Roots Festival — increasing our connection to local foods and the producers who make them in the Lake Agassiz Region. Join us for the festival, the pre-festival Farm Tours, or both!
Farm Tours, 10 a.m.-Noon:
Hop aboard a bus tour to three farms and learn directly from the farmers about how they sustainably grow food. Stops include:
Silver Dust Farm – Meet Ken and Dori Larson at their organic, 60-cow dairy farm in Ottertail. Silver Dust Farm is a local producer for Organic Valley Cooperative.
Grassroots Farm – Enjoy a behind-the-scenes tour of the incredibly popular local greenhouse that specializes in apple trees and an eclectic mix of offerings.
Deep Winter Greenhouse at Slow Cycle Farm – Join our host, John Salman, for an in-depth tour of the innovative Deep Winter Greenhouse design.
Tickets for the bus tour are $10/person (all ages) and do not include general admission to the festival.
Workshops, Noon-4 p.m.:
Learn about their craft directly from local makers and growers.
Tickets for festival admission are $10 for SFA members and $15 for nonmembers. Free for children 12 and under.
Class Schedule
12:30-1:15 p.m.
Regenerative Tour of Slow Cycle Farm
Shitake Mushroom Cultivation
Fiber Arts Demonstration
1:30-2:15 p.m.
Garlic Planting Workshop
Mead Making 101
Strictly Mushrooms
2:30-3:15
Hydroponics for Everyone
Fermentation for Beginners
Basics of Herbal Balms
Entertainment, Noon – 4p.m.:
An art exhibit, food, music, marketplace & kids activities.
Buy your tickets in advance or at the gate! Members, please log in first to see member pricing. Learn more about SFA membership here.
We welcome certified service animals but all other pets must stay at home.
Address: 34861 405th Ave Richville, MN 56576
Info: lakeagassiz@sfa-mn.org
By participating in the Deep Roots festival, I grant permission for photographs/video of me taken on September 23rd, 2023 to be used in future promotions of the Deep Roots Festival, Lake Agassiz SFA, and SFA events. Please note this release is for adult participants only. Youth participant photos will not be utilized for event promotions.