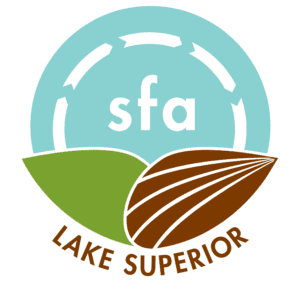 Let's celebrate the end of the season together!
The Lake Superior Chapter of SFA and Duluth Young Farmers Coalition are hosting a Young Farmer Social on December 10 from 2:00-5:00 PM.
Agenda:
2:00- tour of the farm by Starr Brainerd
3:00- NYFC update from Evan Flom
3:30- DYFC business
4:00- Potluck
Free to attend. No registration required.
Address: Saltless Sea Urban Farm, 633 Atlantic Ave. Duluth, MN 55806
Info: lakesuperior@sfa-mn.org
SFA staff and volunteers occasionally take photos during our workshops, cafe chats and field days for promotional purposes and to use as documentation of events to share with our funders.  If you do not wish to be photographed, please let our event host know — we'll make every effort to make sure you are not photographed.