Welcome to the Lake Superior Chapter
The Lake Superior Sustainable Farming Association is a coalition of producers and consumers moving farm practices and food systems into a sustainable future. We encompass northeast Minnesota and northwest Wisconsin. Information: lakesuperior@sfa-mn.org or 1.844.922.5573 Ext. 709.
Chapter Coordinator: Julie Allen
Mailing address: Box 161317, Duluth, MN 55816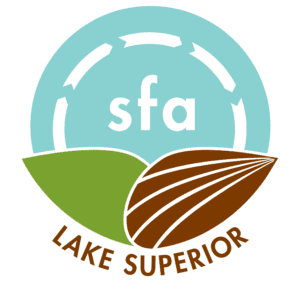 Pizza Night with MN Farmers Union
Join LSSFA Board Chair John Beaton and his wife Emily for a night of pizza with the Farmers Union!
Register here: www.fairhaven.farm
To celebrate a successful growing season and the launching of a food service enterprise at our farm we would like to invite you to a special Pizza Night on September 22nd at Fairhaven Farm. We are co-hosting this evening with the Minnesota Farmers Union and we are very excited to highlight our farm and the unique form of agriculture that is practiced in our Northeastern region.
This will be a great opportunity to connect with fellow farmers, try some awesome farm-fresh pizza, and learn more about the Minnesota Farmers Union. We have also invited Minnesota Department of Agriculture staff as well as State and Federal politicians.
This is an informal event with no set agenda and will be all about eating good food and enjoying each other's company. We would love to have a big turnout of area farmers and hope that we can all celebrate our collective success together!
Please email or call with any questions and if you'd like to attend please visit our website at www.fairhaven.farm to make a reservation for that evening. Pizza, sides and drinks (alcoholic and NA) will be available for purchase.
We hope to see you then!
John & Emily Beaton
Registration required, no walkups please.
Register here: www.fairhaven.farm
Become a Member
Renew or start your membership below.
All SFA membership donations are fully tax-deductible.
Be sure to select "Lake Superior Chapter" on the membership form.
Pasture Renovation and Establishing Silvopasture with Multi-species Rotational Grazing
August 27, 2023
2:00 - 5:00 p.m.
Drifty Acres, 4498 S Westline Rd, Poplar, WI 54864
Join farmers Jake and Brigid Williams and SFA's Silvopasture specialist Tyler Carlson for an afternoon discussing the details of establishing a silvopasture system on an old farm. This is Jake and Brigid's first full season on this farm where they are working on renovating worn-out hay fields and a woodlot by grazing a variety of livestock. They also operate Regenerative Ruminants, hiring out their "flerd" of goats and sheep as land managers who specialize in brush clearing, pasture improvement, and invasive species control.
We will see how trees and animals can work together: buckthorn management, Christmas and fruit tree planting, forest restoration, pigs as tillers, and more. Jake, Brigid, and Tyler will give presentations in the shed and then we'll take a walkabout on the 80 acres. Please bring your own chair if you would like to sit during the presentations.
Registration requested, walkups welcome.
Fee: $5 for SFA members, $15 for nonmembers
Members must log in to see member pricing. Learn more about joining SFA here.
September 9, 2023
10:00 a.m. - 4:00 p.m.
Bayfront Festival Park, Duluth
A family-oriented event featuring a huge farmers market, live music all day, renewable Energy Fair, nonprofit exhibitors tent, educational demonstrations and much more!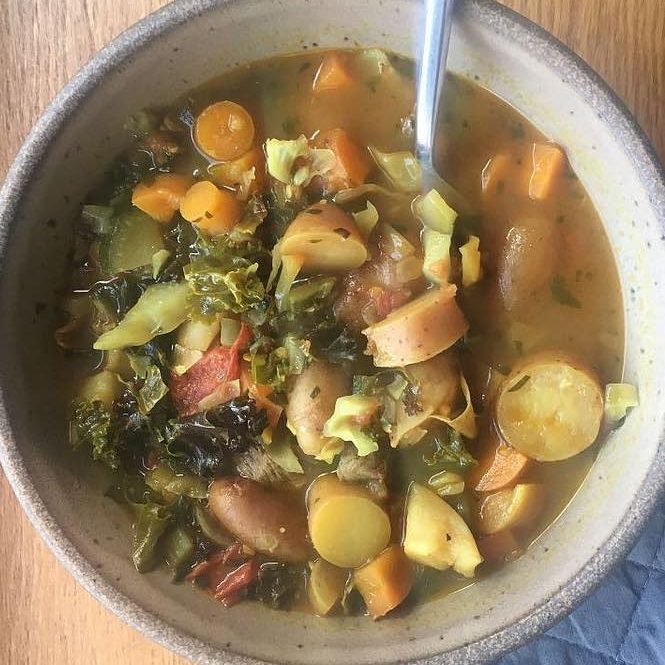 LAKE SUPERIOR ROOTS & RECIPES
- Planting, Cooking & Eating -
Featuring recipes, cooking tips, and information about our local food system.
Superior Grown is a directory of sustainable farming enterprises located in the 16-county region of Northeast MN and Northwest WI, blessed with a rich agricultural heritage and many unique, sustainable farms. Across the Lake Superior region, free-range chickens, diversified vegetables, pick-your-own berries, maple syrup operations, grass-fed beef, artisan cheeses, smoked Lake Superior fish and other farm enterprises dot the rural landscape.
Superior Grown recognizes this bounty and is working to reconnect people with the region's dedicated farmers. By connecting regional consumers, businesses and farmers, Superior Grown promotes a regional food system that nurtures vibrant communities, provides quality, nutritious food to citizens and strengthens local economies.