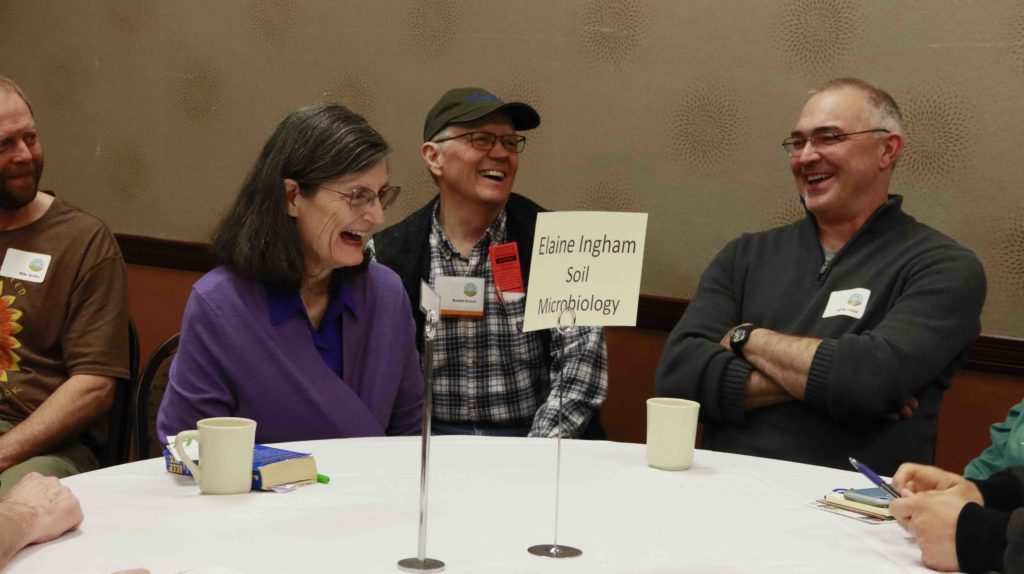 It was a nearly full house for our 10th Annual Midwest Soil Health Summit, held last week in Alexandria. Although snow showers threatened us on-and-off over the two-day period, inside we were cozy, dialed in to rich presentations, and swapping stories.
Under the theme "Pioneering the Future: The Soil Health Mavericks," we brought in a mix of Minnesotan farmers, researchers like Anna Cates, PhD, and pioneers from across the country such as Dr. Elaine Ingham, Gene Goven, and Dave Brandt. Presentations included personal on-farm soil health journeys, research conducted on Minnesota farms, and discussions on nutrient management and soil biology. We really appreciated the time our speakers spent (and sleep they sacrificed to get here!) sharing their wisdom and decades of experience with us.
Highlights included panels of farmers from all corners of Minnesota, as well as discussion table sessions where folks had time to focus in on additional topics and get their questions answered by each of our speakers.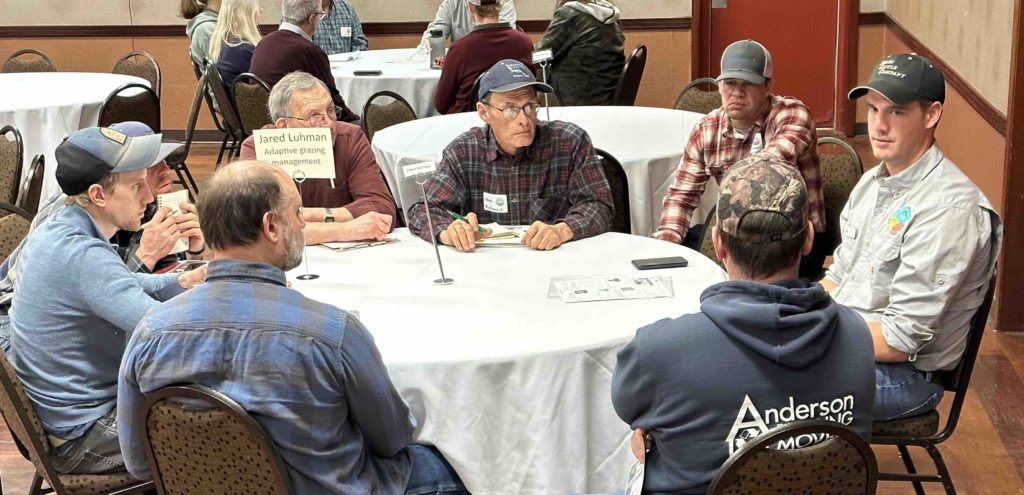 We frequently heard from our guests how valuable it was to hear success stories (as well as failures) from their peers, ask questions of each other, and to simply be encouraged by the dedication and curiosity in the room. It was a constant challenge to round everyone up and quiet the room for the next presenter – testament to the connections and quality conversations happening.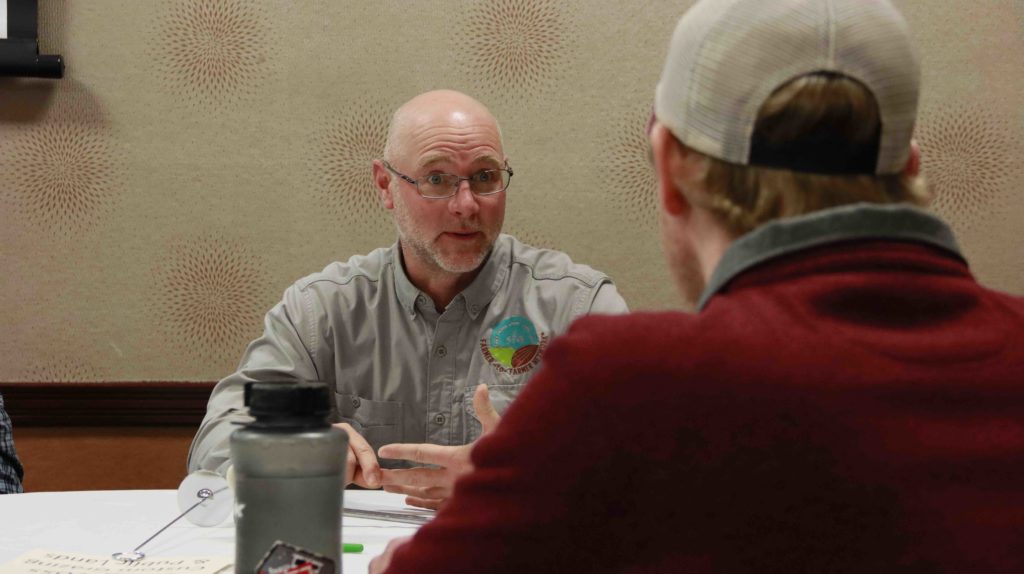 Thanks to all in attendance. We look forward to convening again next year!
Some pearls of wisdom from our speakers
"Mother Nature has a pantry, and you're looking at it."

-Dr. Elaine Ingham, referring to the Soil Food Web
---
"From adversity you learn things from a different direction."

"Feed the soil first. Animals second. The soil feeds the plants."

-Gene Goven, North Dakota farmer
---
"I've never had more fun than in the last ten years with cover crops."

-Dave Brandt, Ohio farmer